Assistance For Those In Need
If you or someone you know needs help, get in touch with us today at help@hertoobreastcancer.org. We are ready and waiting to discuss eligibility with you.

Pre Qualify Checklist:
The patient must have between Stage 0 and Stage 4 Breast Cancer.
The patient must provide federal tax returns.
Patients without proof of income will require further screening.
Please refer below to see if you qualify according to your household income and family size:
Family Size 1: $60,000 or below
Family Size 2: $85,000 or below
Family Size 3: $102,000 or below
Family Size 4: $120,000 or below
Family Size 5: $148,00 or below
Family Size 6: $167,000 or below
Families larger than a family of six can reach out to us to see if they qualify.
Patient must be diagnosed by a medical physician. Active treatment is defined as having a positive diagnosis of breast cancer in which the patient undergoes chemotherapy, single/bi-lateral mastectomy, lumpectomy, axillary dissection, or sentinel node biopsy. This excludes long term hormone therapy. Also, please note that for reconstructive surgery, we offer help on a case by case basis.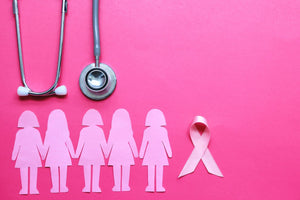 Get Help
APPLY
If you or a family member is undergoing treatment for breast cancer and is facing financial difficulties, learn more about how HER too can help.
Apply Now